Plugin PRO, It is a recognized stabilized product for seeds and cuttings.
The organic material is made from the highest quality peat and coir, which includes an exclusive binder that provides a greater sponge-like. The results are a high roots aeration. It also contains micronutrients, elements necessary for healthy and vigorous root growth.
All plugs are ready to use directly. They do not need any previous treatment, and they adapt perfectly to automated and manual processes, always maintaining their dimensional stability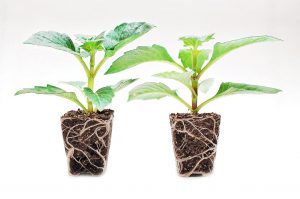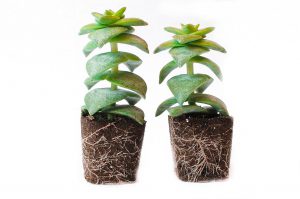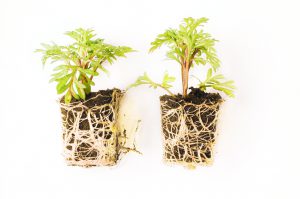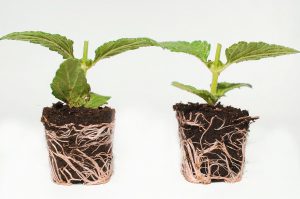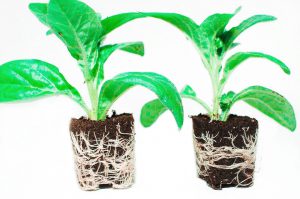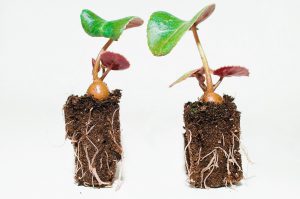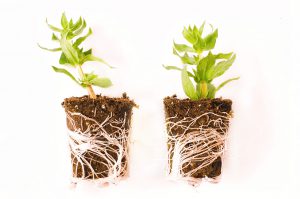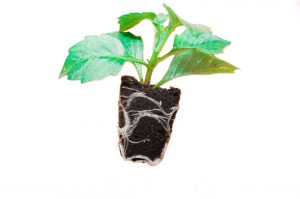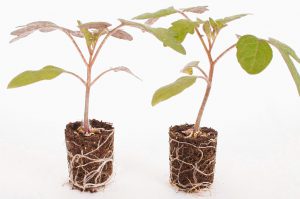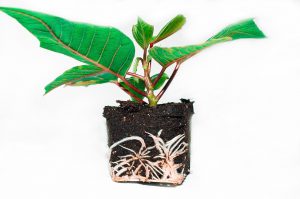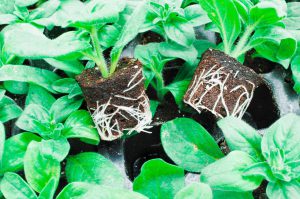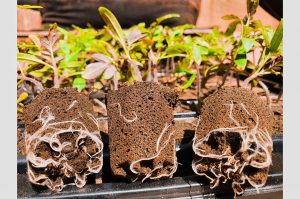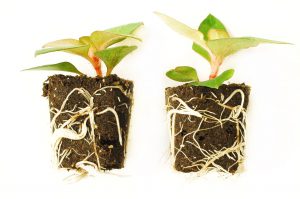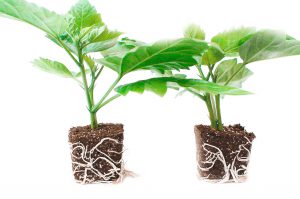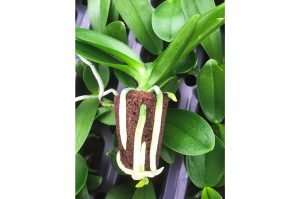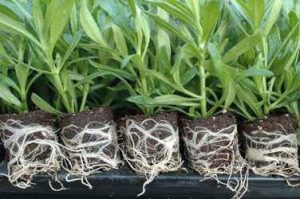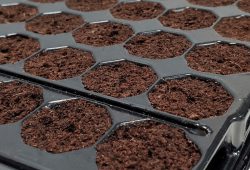 Plugin Pro 126, designed to optimize your growing space. The tight volume of the Plug, allows a slight speed in root development, reducing its growth period.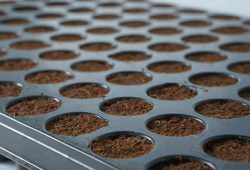 Its 100% coco composition and fast drainage offers an optimal growing media for hydroponics systems, vertical gardens and greenhouses with fooging systems.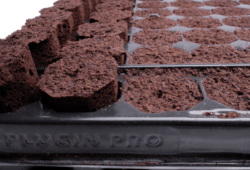 The leading reference in growth without irrigation, its exclusive octagonal design improves the contribution of moisture and a greater space for root development.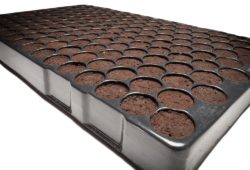 Plugin Pro 150, provides a more compact product, especially for seeds, increasing the number of plugs per tray, optimizing the workspace.
UGro is a range of high quality coconut substrates, that are peat-free, biodegradable and eco-friendly. They are designed to help you achieve best results with rooting, growing and flowering while caring for the environment. Using UGro will help you reduce your carbon footprint and preserve peatlands.
Plugin PRO is the best stabilized substrate for your crops. It facilitates root development: fast, strong and uniform growth, in addition to prevent diseases. Ready to use:a previous treatment is not required.
The Geotextile pots are manufactured according a new patent by nylon thread, which provides greater strength and durable stitching. Fel pot offers different products formats specialized in horticultural, ornamental and fruit growing, for outdoor and indoor use.
Our passion is to offer an unbeatable growing medium for germination and growth of your seeds/clones alike
Using Plugin PRO will ensure optimal results and productivity of your crop.
We are confident every seedling and clone will be a success using Plugin PRO. Our exclusive manufacturing process and unique formulation, facilitates greater control over the productivity of your cloning and propagation process.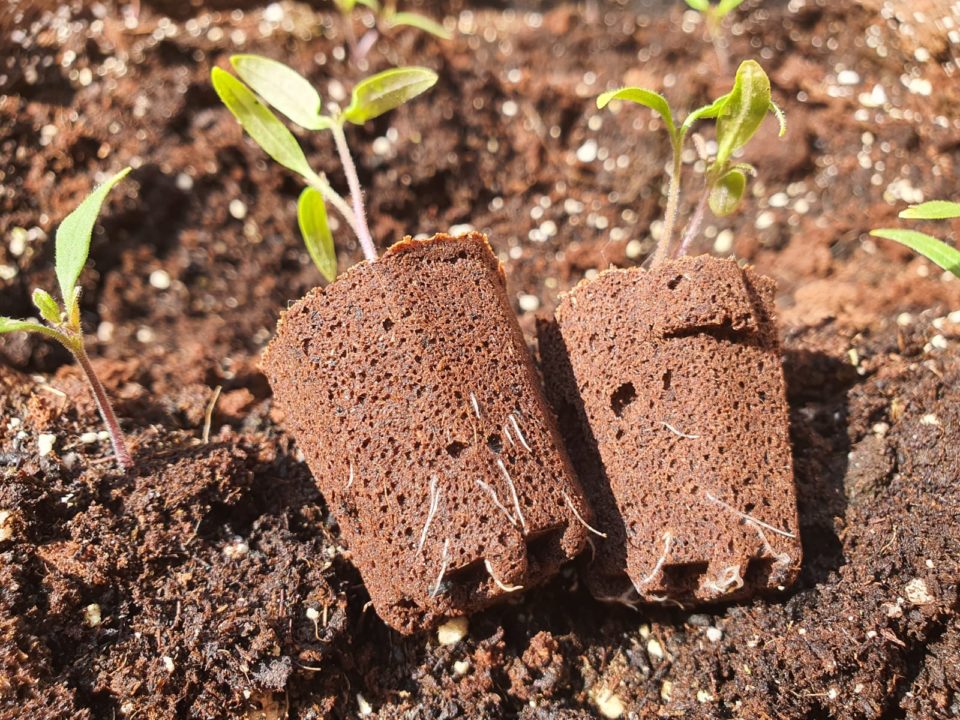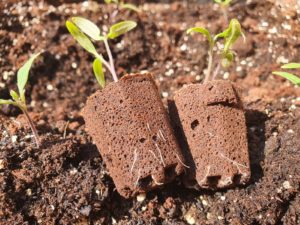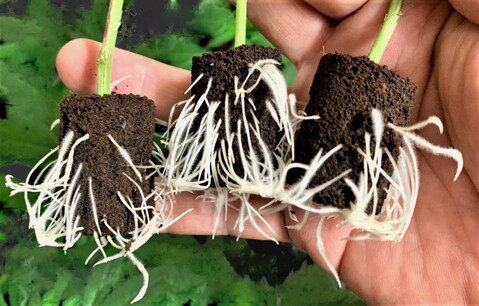 Improve aeration

PH balanced

High moisture holding capacity

Micronutrients

Excellent drainage

Product uniformity
Fast rooted and facilitates transplantation

Uniformity in cultivation

Facilitates visual control over production